Bobbi Brown presenta i nuovi Crushed Infused-Oil Gloss, dodici scintillanti e idratanti tonalità, dal nude al lampone, tutte da scoprire
I nuovi Crushed Infused-Oil Gloss presentati dal marchio della make up artist di Chicago Bobbi Brown, ultra idratanti e brillanti, comprendono dodici scintillanti tonalità, dal beige al rosa, fino ad arrivare al corallo e al vinaccia.
Una formula con olii infusi dona a questa linea di gloss estrema morbidezza nell'applicazione. La combinazione di ingredienti botanici ricchi di nutrienti, come i semi di caffè e l'olio di Kukui, idrata profondamente, mantenendo labbra soffici e rimpolpate. Iniziamo con le tonalità "nude": Sweet Talk, Free Spirit, Force of Nature e In the Buff.
L'effetto volumizzante è amplificato da una brillantezza straordinaria, mentre i colori, dai nude ai più vivaci, valorizzano l'aspetto naturale delle labbra, mai appiccicoso o pesante. Crushed Infused-Oil Gloss è colore puro, idratazione estrema e texture ultra leggera. Per le romantiche a ogni costo, le nuance primaverili sui toni del rosa: New Romantic, Love Letter, Slow Jam e After Party.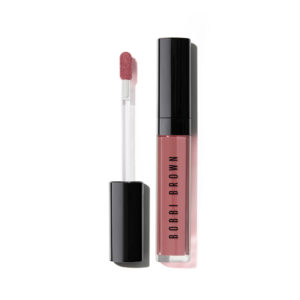 Crushed Infused-Oil Gloss è senza parabeni, ftalati, glutine, solfiti, talco, olii minerali e ingredienti provenienti da animali. Infine, per chi ama i colori caldi e lucidi che virano sulle tonalità del rosso, dall'effetto bagnato, ecco i lucidalabbra Hot Streak, Rock & Red, Freestyle e Wild Card.
Sandra Tognarini, gennaio 2020